Geoff Horning
President/Owner
ghorning@updatemanagement.com
Geoff is a native Oregonian who has more than 20 years of association management experience. He got his professional start with the Oregon Association of Nurseries as the publications coordinator and later as trade show director, and he continued bolstering his association management resume as Executive Director of Oregon Aglink and CEO of Oregon Hazelnut Industries. In 2018, Geoff acquired Update Management, Inc. With his combined experience in management, event planning, and marketing – as well as his tenure as president of OSAM (Oregon Society of Association Management), chair of Oregon Ag Fest, and a founding board member of REAL Oregon – Geoff is able to offer Update's clients with a full menu of provided services. Geoff enjoys fly fishing, attending Oregon football games, and spending time with his son, Andrew.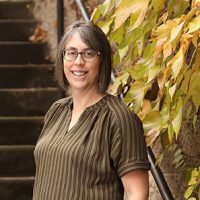 Stacey Barrett
Vice President of Operations sbarrett@updatemanagement.com
Stacey works with her clients to be strategic and build the structure for how their industry and association can be successful and thrive. She started working in the nonprofit area when she was 15 years old for the Oregon Remodelers Association (ORA), where she learned the importance of belonging to a professional organization, the relationships you build, and the wealth of knowledge you obtain by listening to your peers. Being the mother of four, Stacey spends her free time supporting her children, watching them score the winning goal, listening to them play violin, or being proud of their latest painting. She and her husband lost their son to SCIDs ten years ago, and since then have been on advisory committees and testified in front of the National Newborn Screening Advisory Committee to help encourage SCIDs to be added to newborn screening lists.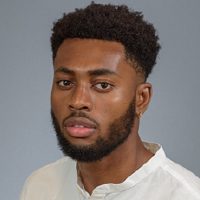 Chiemezie Ezenwoye
Marketing Coordinator cezenwoye@updatemanagement.com
Chiemezie was born in Nigeria and grew up in Seattle, Wash. He recently graduated from Portland State University with a bachelor's degree in marketing with a certificate in athletic and outdoor industry. His role as a marketing coordinator is developing marketing campaigns for various programs and events, as well as producing postcards, brochures, programs and online content.  Aside from work, he enjoys working out, sports, art and music.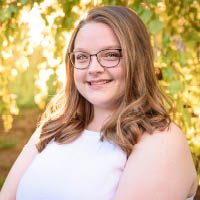 Emily Lineaweaver
Membership and Events Coordinator elineaweaver@updatemanagement.com
In 2021, Emily graduated from Portland State University with a BFA in Graphic Design but found her passion for event planning and project management in her last year of school. At PSU, she was a chapter and board member of the National Residence Hall Honorary where she coordinated events for residents staying on campus and helped strengthen the engagement within the on-campus residential community. After graduating college, Emily worked freelance and gained experience from wearing many different hats. She is always looking for opportunities to grow and learn from the people and places around her. Update Management allows Emily to grow as a professional. She is someone who loves a to-do list and a color-coded calendar. Her goal as the Events & Membership Coordinator at Update Management is to make sure our associations needs are met and provide excellent customer service. Outside of work, Emily enjoys going to concerts, traveling to new places with her husband, watching crime documentaries, playing with her Australian Shepard, Smokey, and snuggling with her gray tabby cat, Nala.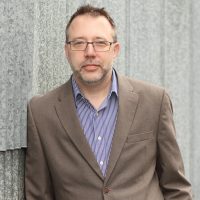 Alan Litchfield
Marketing Manager alitchfield@updatemanagement.com
Born in Lewiston, Idaho, Alan likes to say he moved to Portland when he was two years old and brought his parents with him. After he graduated from Oregon State University with a degree in Technical Journalism, he edited a weekly newspaper in Eastern Washington, The Dayton Chronicle. Later, he moved back to Portland and began a career in the graphic arts industry before joining Update Management, Inc., in 2007. He currently works to keep every group's marketing material creative, clear and modern. Whether it is a newsletter, brochure, flyer, postcard or website, his goal is to create a product unique and inspiring to each association. He lives in Lake Oswego, where his two young sons test his sanity on a daily basis.
Liz Maitral
Membership and Events Manager lmaitral@updatemanagement.com
Liz brings her extensive background in event planning and working for association/standards groups to Update Management. Her career began in association work in Chicago, and while there she volunteered for the Chicago Triathlon and her passion for events was born! She moved to Portland and launched her career in event management in the high tech sector, first working for companies like InFocus Systems and Intel. She started a construction consulting company with her husband which is where she first met Update Management while on the Board of Directors for the Oregon Remodelers Association. Combining her skills of event planning and association work, coming to Update Management was an easy choice based on her own experience here, and working with familiar faces was an extra bonus! When not traveling for events, Liz enjoys reading, walking and loves watching a great crime mystery with her best dog Maddy, who she rescued from the streets of Houston!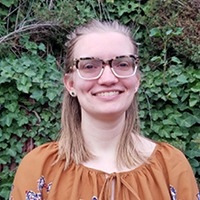 Taylor Scott
Membership and Events Coordinator tscott@updatemanagement.com
After Taylor graduated from the University of Denver, she began working in the nonprofit sector serving those experiencing homelessness and domestic violence. She brought her skills in customer service and client advocacy to her role as the Event and Membership Coordinator at Update management helping to ensure our associations' needs are met. Originally in Chicago and missing a large city with water, Taylor moved to Portland in 2021. Outside of work, Taylor is often hiking, kayaking, studying American Sign Language, or snuggling her cat Lucifer.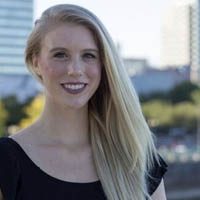 Hannah Smargiassi
Membership and Events Coordinator hsmargiassi@updatemanagement.com
Hannah is an Event and Membership Coordinator at Update Management. She works with Update staff and associations to plan all types of events, administer website updates, and handles CE course management for various associations. Hannah enjoys working at Update Management because of the helpful and positive culture. She appreciates the collaborative environment with her colleagues to bring each client's vision to life, and to help them achieve their commitments to growth and community impact. In her free time, Hannah is a vinyasa yoga instructor and teaches at two studios on the west side.
Margerie Vis
Association Manager mvis@updatemanagement.com
Margerie has been involved in association management since 2000, when she became involved with, and later served on, a national non-profit trade association board emphasizing training and professional growth in various professional arenas within the construction industry. During the 2008 U.S. recession, she strategically changed career paths and moved into the maritime and agricultural sectors, which serve the Pacific Northwest's international commerce interests. Margerie is known for her dedication to her associations' members and leaders, and continually strives for program innovation and growth for her clients. Born and bred in Pacific Northwest, Margerie recently married a native Midwesterner and moved herself and two fat cats to South Dakota. When not traveling back and forth to the West Coast (for work or pleasure), she enjoys gardening, outdoor activities, all four-legged animals and most of all, spending time with her beloved husband and son.