Geoff Horning
President/Owner
ghorning@updatemanagement.com
Geoff is a native Oregonian who has more than 20 years of association management experience. He got his professional start with the Oregon Association of Nurseries as the publications coordinator and later as trade show director, and he continued bolstering his association management resume as Executive Director of Oregon Aglink and CEO of Oregon Hazelnut Industries. In 2018, Geoff acquired Update Management, Inc. With his combined experience in management, event planning, and marketing – as well as his tenure as president of OSAM (Oregon Society of Association Management), chair of Oregon Ag Fest, and a founding board member of REAL Oregon – Geoff is able to offer Update's clients with a full menu of provided services. Geoff enjoys fly fishing, attending Oregon football games, and spending time with his son, Andrew.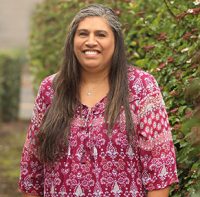 Lisa Archuleta
Administrative Assistant earchuleta@updatemanagement.com
Lisa greets our clients as Update Management's receptionist, and also takes care of them by ensuring all materials for events and meetings are copied, organized, and event-ready. Whether that means name badges, signs, conference packets, or speaker materials – Lisa makes sure that every event has what it needs to be successful. She also assists the finance department by working on financial statements. Lisa spent 30 years in Santa Fe, New Mexico and moved to Portland with her husband in 1989, where they have raised their two children. Her favorite hobbies include camping and bowling, and visiting her family in New Mexico. Lisa appreciates her workspace at Update Management and enjoys working with her fellow employees.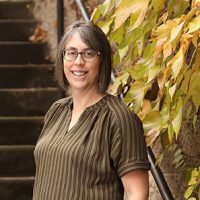 Stacey Barrett
Association Manager sbarrett@updatemanagement.com
Stacey works with her clients to be strategic and build the structure for how their industry and association can be successful and thrive. She started working in the nonprofit area when she was 15 years old for the Oregon Remodelers Association (ORA), where she learned the importance of belonging to a professional organization, the relationships you build, and the wealth of knowledge you obtain by listening to your peers. Being the mother of four, Stacey spends her free time supporting her children, watching them score the winning goal, listening to them play violin, or being proud of their latest painting. She and her husband lost their son to SCIDs ten years ago, and since then have been on advisory committees and testified in front of the National Newborn Screening Advisory Committee to help encourage SCIDs to be added to newborn screening lists.
Amoreena Burke
Account Coordinator aburke@updatemanagement.com
Amoreena's ability to multi-task and be a team player is what makes her a great Account Coordinator. She is the primary liaison between members and the association, and also works with an amazing team of strong women at Update Management, all who bring different experiences and perspectives to the table. Amoreena loves the range of personalities she talks with on a daily basis through various associations, enjoys researching event ideas and spaces, and helping clients reach their goals. She has a BA in English Literature from the University of Oregon and volunteers for the National Multiple Sclerosis Society Portland Chapter, participating as a team captain in Walk MS since 2007. Amoreena enjoys spending time in her garden and on the beach with her husband, family and friends, traveling, hiking, reading, and creating. She also is the office "Giggler Extraordinaire!"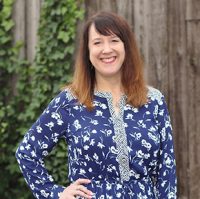 Katie Curry
Marketing Director kcurry@updatemanagement.com
Katie has worked in the marketing field for more than 25 years, advising and consulting for various organizations, including non-profits, school district programs, and companies in the private sector. She has sat on a Board of Directors, as well as supported a board's marketing committee as staff. Update Management allows Katie to utilize all of her marketing skills – working as a liaison between staff, association members, and boards, to individualize each unique client's marketing needs. Katie and her husband are recent empty-nesters. She enjoys traveling with her family, has been part of the same book club since 2007, loves a good musical at the theater, and teaches ballet in her spare time. Katie also continues to provide marketing support to Chelsea's Closet, of which she was a founding board member in 2009.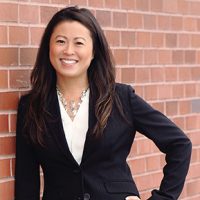 Vicky Danielson
Association Manager vdanielson@updatemanagement.com
Vicky has been in association management since 2007. She currently oversees the day-to-day activities of several not-for-profit professional societies and trade associations, whose primary purpose is to provide high-quality continuing education and networking opportunities for their members. Vicky works closely with each organization's volunteer board of directors and committee leadership, which means she typically gets to work with the best of the best in their field! She enjoys the fast-paced, interesting, and ever-changing business that is association management – constantly inspiring her to do better for her company and her clients. Vicky was born outside Seoul, South Korea, has lived in Oregon most of her life, and is a graduate of University of Oregon – GO DUCKS! Vicky spends most of her free time chasing her young children with her husband, Mitch.
Kori Hasti
Association Manager khasti@updatemanagement.com
As Account Manager, Kori uses her creativity to plan events, her organizational skills to coordinate meetings, and her good-nature, compassion, and humor to help her clients achieve their goals and see their projects come together successfully. Kori's background is in association work, consumer shows, and sales. She loves the diversity and perspectives of each client, and thrives on highlighting their uniqueness and value. Kori holds a BA in English from Bemidji State University and worked for a time at Glacier National Park, where she still loves to hike among the mountains, lakes, and grizzly bears! Kori is an avid soccer fan, and enjoys camping, traveling, swimming and hockey. She volunteers with the Rose City Riveters, the supporters group for professional women's soccer team, the Portland Thorns. Kori is moving toward an empty nest at her home, and hopes for a lot of traveling in the future!
Cheryl Jorgensen
Director of Finance cjorgensen@updatemanagement.com
Cheryl manages all accounting functions for Update Management and for our clients. She handles the registrations for association events, as well as the day-to-day bookkeeping and production of financial statements. With more than 35 years of management services experience, Cheryl also develops and manages our clients' databases. She enjoys working at Update Management because it's constantly challenging, flexible, and it boasts a small staff – no "corporate overlord"! Cheryl was born and raised in South Florida, but came to Oregon to attend OSU, and has lived here since.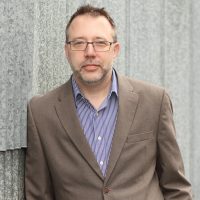 Alan Litchfield
Marketing Communications alitchfield@updatemanagement.com
Born in Lewiston, Idaho, Alan likes to say he moved to Portland when he was two years old and brought his parents with him. After he graduated from Oregon State University with a degree in Technical Journalism, he edited a weekly newspaper in Eastern Washington, The Dayton Chronicle. Later, he moved back to Portland and began a career in the graphic arts industry before joining Update Management, Inc., in 2007. He currently works to keep every group's marketing material creative, clear and modern. Whether it is a newsletter, brochure, flyer, postcard or website, his goal is to create a product unique and inspiring to each association. He lives in Lake Oswego, where his two young sons test his sanity on a daily basis.
Margerie Vis
Association Manager mvis@updatemanagement.com
Margerie has been involved in association management since 2000, when she became involved with, and later served on, a national non-profit trade association board emphasizing training and professional growth in various professional arenas within the construction industry. During the 2008 U.S. recession, she strategically changed career paths and moved into the maritime and agricultural sectors, which serve the Pacific Northwest's international commerce interests. Margerie is known for her dedication to her associations' members and leaders, and continually strives for program innovation and growth for her clients. Born and bred in Pacific Northwest, Margerie recently married a native Midwesterner and moved herself and two fat cats to South Dakota. When not traveling back and forth to the West Coast (for work or pleasure), she enjoys gardening, outdoor activities, all four-legged animals and most of all, spending time with her beloved husband and son.
Cindy Whitehead
Accounting Clerk cwhitehead@updatemanagement.com
Cindy has worked in Accounts Receivable for more than 20 years with extensive credit and collection experience at Columbia Sportswear, Coast Cutlery Co., Great Western Malting and now at Update Management Inc. She has served as the chair person for NACM (National Association of Credit Management). She enjoys working at Update Management with a friendly and fun staff, which allows Cindy to utilize her Accounts Receivable skills. She enters event forms, new membership applications and renewals, fulfillment and sales items on behalf of our clients, and prints, mails and emails outstanding invoice statements. Cindy likes to go to the gym, ride her bike, spend time with her family, and travel. She has three daughters and five grandchildren  (three granddaughters and two grandsons) … so far!
Brittany Wideman
Account Coordinator bwideman@updatemanagement.com
Brittany brings her many talents and skills to Update Management as an Account Coordinator, working with staff, board leadership, and association members for several of our clients. She has worked in customer service, as well as a Nutrition and Wellness Subsidy Program, and has recently completed her Master's Degree in Political Science while working at Update. Brittany grew up traveling with her large, military family (she's the middle of 9 children) – and claims Phoenix and Denver as her hometowns. She loves sports (coaching and playing), dabbles in slam poetry, and plays in pool tournaments around Portland. Brittany played the clarinet and alto sax while growing up, and she feeds her love of music by currently playing the guitar and piano.
"Update Management's team of talented association professionals can provide the exact level of support needed for your organization to thrive. As a general member, turned board member, turned officer in an Update Management supported association, I was impressed with Update's expertise in overall association management while providing individual, personalized support at the volunteer leader level."