Geoff Horning
President/Owner
ghorning@updatemanagement.com
Geoff is a native Oregonian who has more than 25 years of association management experience. He got his professional start with the Oregon Association of Nurseries as the publications coordinator and later as trade show director, and he continued bolstering his association management resume as Executive Director of Oregon Aglink and CEO of Oregon Hazelnut Industries. In 2018, Geoff acquired Update Management, Inc. With his combined experience in management, event planning, and marketing – as well as his tenure as president of OSAM (Oregon Society of Association Management), chair of Oregon Ag Fest, and a founding board member of REAL Oregon – Geoff is able to offer Update's clients with a full menu of provided services. Geoff enjoys fly fishing, attending Oregon football games, and spending time with his son, Andrew.
Stacey Barrett
Vice President of Operations sbarrett@updatemanagement.com
Stacey works with her clients to be strategic and build the structure for how their industry and association can be successful and thrive. She started working in the nonprofit area when she was 15 years old for the Oregon Remodelers Association (ORA), where she learned the importance of belonging to a professional organization, the relationships you build, and the wealth of knowledge you obtain by listening to your peers. Being the mother of four, Stacey spends her free time supporting her children, watching them score the winning goal, listening to them play violin, or being proud of their latest painting. She and her husband lost their son to SCIDs ten years ago, and since then have been on advisory committees and testified in front of the National Newborn Screening Advisory Committee to help encourage SCIDs to be added to newborn screening lists.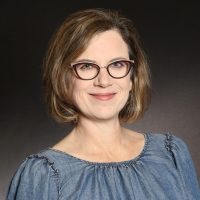 Carole Astley, CMP
Director of Partner Events castley@updatemanagement.com
Carole Astley, CMP is the Director of Partner Events and is excited to lead Update Management's Event Solutions team, partnering with organizations large and small to manage the many details of their meeting and event experiences. She has planned many memorable meetings and events over the last 25 years as Director of Meeting Services for Travel Oregon, Convention Services Manager for Travel Portland as well as Events Manager for organizations such as the Oregon Dental Association, Portland Trailblazers and the Oregon Restaurant & Lodging Association. She even had a fun pandemic stint in marketing for an Oregon winery. 
She loves to volunteer her time managing community events — two of her favorites have been the Tualatin Crawfish Festival Parade and TEDxSalem. She is active with the MPI Oregon chapter and was honored to be chosen as the recipient of their Lifetime Achievement Award in 2022. In her spare time, Carole serves on the board of Enlightened Theatrics and enjoys kayaking, skiing and cheering on her husband and their three boys in their many activities which vary depending on the season from theatre,  football, Scouts, baseball, cross country and orchestra. She is proud to be a Master Recycler, an Inclusive Event Strategist and an OSU Beaver.
Liz Maitral
Director of Client Events lmaitral@updatemanagement.com
Liz brings her extensive background in event planning and working for association/standards groups to Update Management. Her career began in association work in Chicago, and while there she volunteered for the Chicago Triathlon and her passion for events was born! She moved to Portland and launched her career in event management in the high tech sector, first working for companies like InFocus Systems and Intel. She started a construction consulting company with her husband which is where she first met Update Management while on the Board of Directors for the Oregon Remodelers Association. Combining her skills of event planning and association work, coming to Update Management was an easy choice based on her own experience here, and working with familiar faces was an extra bonus! When not traveling for events, Liz enjoys reading, walking and loves watching a great crime mystery with her best dog Maddy, who she rescued from the streets of Houston!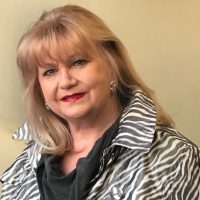 Judy Summers
Account Executive
jsummers@updatemanagement.com
Judy moved to Portland in 2007 from Texas to be near her family. She brings to Update Management a successful career of over 30 years in nonprofit/organizational management and fundraising.  After a few years in banking right out of college, Judy entered the nonprofit world serving over the years as a Chamber of Commerce President; VP of Development for a  hospital and  working in top leadership positions in Texas healthcare nonprofits.  For close to 14 years, Judy served as Executive Director of JDRF, Oregon/SW Washington Chapter and still holds her friends from that organization close to her heart.  She has a Bachelor of Science in Business Education with a Teaching Certificate from East Texas State University (now Texas A&M, Commerce); certification from the Intermediate School of Banking at SMU; certification in organizational management (IOM) through the U.S. Chamber of Commerce and SMU; and a Master's of Science degree in Community Health and Healthcare Administration from the University of Arkansas.   Judy's passion is giving back to make a difference in helping people achieve their goals and organizing programs and activities (and enjoying life).   The loves of her life are her son, daughter in law and four grandchildren (seven counting significant others).…and, of course, her two cats, Casper & Sissy.  Judy enjoys being outdoors (especially on the water) musical theater, traveling, gardening, movies, cooking (when the urge hits),  watching football and wine tasting!
Taylor Scott
Association Manager
tscott@updatemanagement.com
After Taylor graduated from the University of Denver, she began working in the nonprofit sector serving those experiencing homelessness and domestic violence. She brought her skills in customer service and client advocacy to her role as the Event and Membership Coordinator at Update management helping to ensure our associations' needs are met. Originally in Chicago and missing a large city with water, Taylor moved to Portland in 2021. Outside of work, Taylor is often hiking, kayaking, studying American Sign Language, or snuggling her cat Lucifer.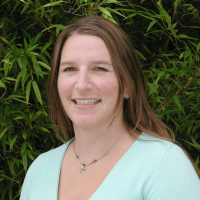 Amanda Eriksen, CMP
Association Manager aeriksen@updatemanagement.com
Amanda Eriksen, CMP is an association manager at Update Management, Inc. Some aspects of the position she enjoys most are assisting organizations in providing opportunities and services that help their members further their knowledge and expand their networks to improve their professional worth and share their passion for their industry. Her favorite part of the job and where she has the most experience is the event planning component of association management. Amanda was drawn to the conference and events industry from the start of her career after earning a B.S. in Hotel Administration at UNLV. She has gained experience in event operations and sales in various hotels and venues across the country starting with work experience as a banquet server progressing through banquet management intern, catering services manager, banquet manager, conference services coordinator, director of sales and event management, and most recently Conference Sales Coordinator at University of Oregon. Mixing in some independent meeting management duties along the way and segueing her career into educational venues, she's been dabbling more into the planning side of the industry as of late. She earned her Certified Meeting Professional (CMP) designation  in 2007 and has been a member of Meeting Professionals International (MPI) since 2008 where she gets to learn and mix with some of her favorite association people who share her passion for events. Outside of the office, time with family and friends is her favorite pastime. Soccer and reading also float her boat.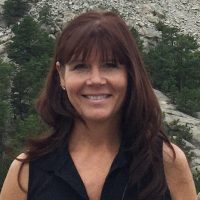 Margerie Vis
Association Manager mvis@updatemanagement.com
Margerie has been involved in association management since 2000, when she became involved with, and later served on, a national non-profit trade association board emphasizing training and professional growth in various professional arenas within the construction industry. During the 2008 U.S. recession, she strategically changed career paths and moved into the maritime and agricultural sectors, which serve the Pacific Northwest's international commerce interests. Margerie is known for her dedication to her associations' members and leaders, and continually strives for program innovation and growth for her clients. Born and bred in Pacific Northwest, Margerie recently married a native Midwesterner and moved herself and two fat cats to South Dakota. When not traveling back and forth to the West Coast (for work or pleasure), she enjoys gardening, outdoor activities, all four-legged animals and most of all, spending time with her beloved husband and son.
Hannah Smargiassi
Association Coordinator hsmargiassi@updatemanagement.com
Hannah is an Event and Membership Coordinator at Update Management. She works with Update staff and associations to plan all types of events, administer website updates, and handles CE course management for various associations. Hannah enjoys working at Update Management because of the helpful and positive culture. She appreciates the collaborative environment with her colleagues to bring each client's vision to life, and to help them achieve their commitments to growth and community impact. In her free time, Hannah is a vinyasa yoga instructor and teaches at two studios on the west side.
Madison Weinard
Event and Membership Coordinator mweinard@updatemanagement.com
Madison is an Event and Membership Coordinator at Update Management. She works with Update staff and associations to plan all types of events, administer website updates, and handles CE course management for various associations. Madison enjoys working at Update Management Inc. for the creative roles in the position and the positive environment. Madison began professional event planning during her role as Director of Promotions on the ASG at Clackamas Community College. After obtaining her Bachelor's degree in Psychology, Madison joined the Update Management Team to develop her skill set in planning association conferences in hopes that she will plan her own professional conference in her future professional career. Outside of work, Madison enjoys expressing her artistic side by making artwork and coaching a high school dance team.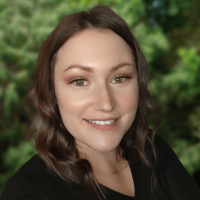 Katie Neumeister
Graphic Designer kneumeister@updatemanagement.com
Katie Neumeister is the in-house Graphic Designer for Update Management. She creates most of the digital and print materials for all the associations UMI supports. With a background in design for corporate events, Katie brings extensive knowledge of event marketing and design to UMI. Katie is passionate about clean design, layout, and organization and finds joy in helping others bring their vision to life.
Along with also being creative in her free time Katie enjoys the outdoors, especially in the sunshine. She also loves to travel, bake delicious treats, and spend quality time with family and friends.
Lori Naylor
Director of Finance lnaylor@updatemanagement.com
Lori Naylor is the Director of Finance for Update Management.  She provides complete financial support for our client associations which includes Accounts Payable, Accounts Receivable, Bank Account Reconciliation, production of financial statements for review by Association Board members and coordination with our Tax Accounting Firm for tax filings.  Lori enjoys multitasking, so the challenge of working with multiple Associations definitely suits her!  
Although born and raised in California, she moved to Portland, Oregon in 1989 where she started her family.  In 1992, she and her husband opened a mattress store in Gladstone called Jer-Bear's Mattress Warehouse.  Over time, two additional locations were added.  Combining the duties of a stay-at-home Mom while handling the financial operations for their business was a perfect fit. 
Lori enjoys time with friends, church activities, reading, and dancing (the waltz is her favorite!)  She loves to hang out with her three granddaughters whether it is at their house or at Grandma's for a sleepover.  Pancakes are always on the breakfast menu!
Tabitha Pasley
Office Manager & Financial Assistant tpasley@updatemanagement.com
Tabitha Pasley is the Update Management Office Manager and Finance Assistant. Tabitha enjoys working at Update Management because of the friendly environment, everyone is always willing to help each other out. A recent transplant to Oregon, Tabitha hails from Idaho, where she achieved a certificate in Office Administration and held various management roles for the past 20 years. When Tabitha is not at the UMI office you will find her studying for her Real Estate license or in the great outdoors hiking, fishing, camping, hunting, or traveling. Tabitha has two grown kids, one who moved with her to Oregon and another who lives in Utah. Tabitha's favorite tradition is snuggling with her two dogs (Rowdie and Zena) on the couch every night.